Believe it or not, my first foray into the world of crafts around 2000. My participation in the
Craft Report
(now
Handmade Business
) forums was posting about how craft artists could use digital cameras to shoot their own work. To say that I met with resistance from professional photographers on the forum is a monumental understatement.
It was just plain vicious.
But, in time, more and more artists and craftsperson have found they they can, in fact, effectively shoot images of their own work.
The question isn't whether it CAN be done; but, what is the best equipment and technique that can allow us to do so easily and effectively.
I have always been uneasy about recommending cameras for those wishing to shoot their own work. The range of cameras is SO wide and the means of individuals is so critical to the choice of a camera that I just didn't feel comfortable recommending a particular camera.... until now.
Some Background
While I had spend years as a videographer, I moved into digital photography around 2000 to help my daughter by shooting her ceramic sculptures.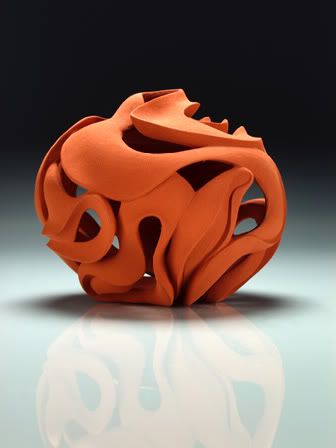 Fleurette by Cheryl Meeks - Carved Porcelain
I have always used high level DSLR or SLR digital cameras. These cameras have cost at least $1,500+ and the camera+lens combination (
Canon 5D MK II with 24-70 f2.8L and 70-200 f2.8L lenses
) that I have used for the last 3 years exceeds $7,000. This is hardly affordable for most artists and craftspersons. Moreover, SLRs, oddly enough, with their large image chips and shalloe depth of field, might be LESS effective for shooting small objects for pacing images on Etsy or eBay.
On the other hand, on the low end, point & shoot cameras, the problem is how to control the lighting to present our work in the best light possible.
My daughter recently began creating ceramic marbles and wanted to photograph them herself. She was not at all interested in a complex SLR so I began to serious look at the options. Her new interest coincided with my interest in finding a smaller and lighter camera for myself for my blogging and teaching as the Canon 5D is quite heavy.
This lead me to so-called "bridge cameras". We first turned to the Nikon L840. She likes it. I hate it. The appeal for her is how easy it is to use. But, its lack of a hot shoe for a flash has required me to come up with less-than-ideal lighting strategies for her to use. We're still working on that.
But, in the meantime, I knew that the L840 would drive me crazy. Interestingly, my solution came about through my long-time interest in video. I use a Panasonic x920 and had subscribed to a blog by Graham Houghton to follow his articles about that video camera. Along the way, he also wrote about a Panasonic Lumix still camera called the
Lumix DMC-FZ200.
I took a chance and ordered one. I could not be happier.
I have come to believe that if an artist or crafts person does not already have an SLR camera, then the Panasonic Lumix FZ200 is an infinitely better choice as at $247 (
B& H Photo
) it is probably
THE
greatest bargain in a still camera that I have ever seen. The price/performance ratio is astounding.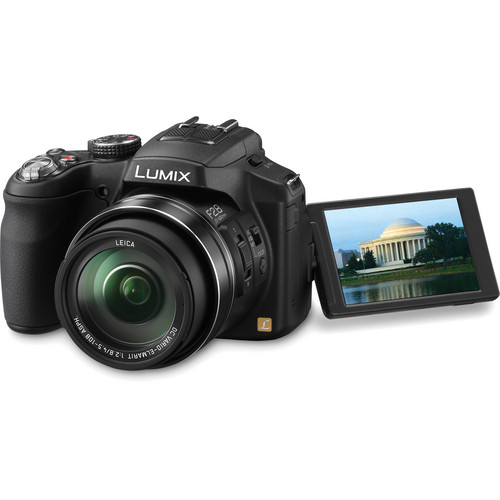 Panasonic Lumix FZ200 Digital Camera
It offers the ease and simplicity of a point & shoot with extended capabilities normally found on professional SLRs... like a hot-shoe and f2.8 lens. From now on it is the Lumix FZ200 that that will be my go-to camera for shooting my 3D objects and images for my blogs.
So, the question is this. Are you interested in shooting your own work? If so, are you interested in learning how to use a camera like the FZ200 to do so? Your comments will determine whether or not we go down this path. We will cover low cost lighting solutions for smaller (Under 12"x12"x12") objects and the use of auxiliary lenses for shooting high detail or very small objects.
Let me know. :)